Size Guide
Choose the right hearing protection for children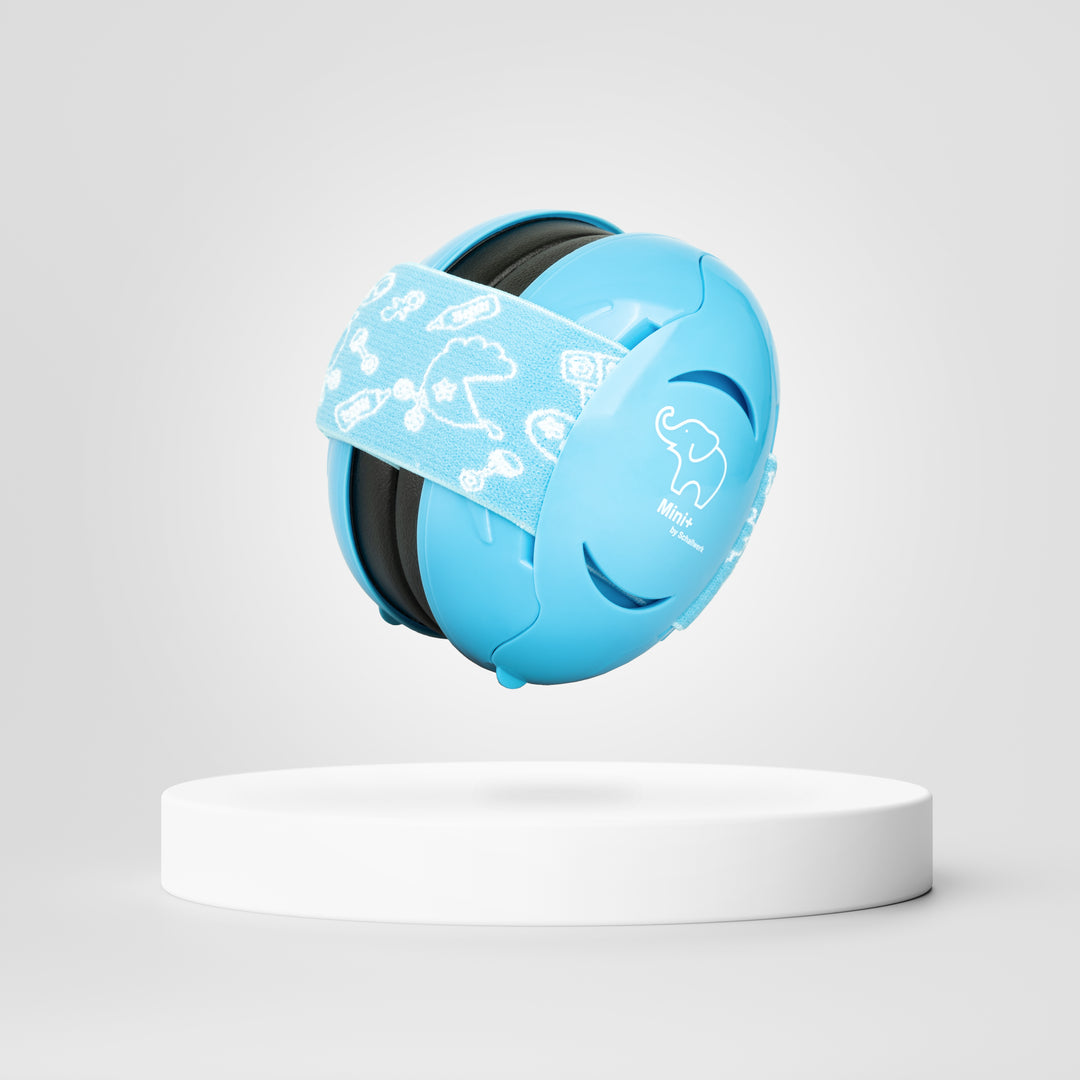 Mini+
PURPOSE OF USE: Everyday life, Loud events
AGE: approx. up to 12 months
HEAD CIRCUMFERENCE: approx. up to 52 cm
NOISE REDUCTION: 14.7 - 37.7 dB
SNR VALUE: 25 dB
DIN EN 352: ✓
COLORS AVAILABLE: blue, pink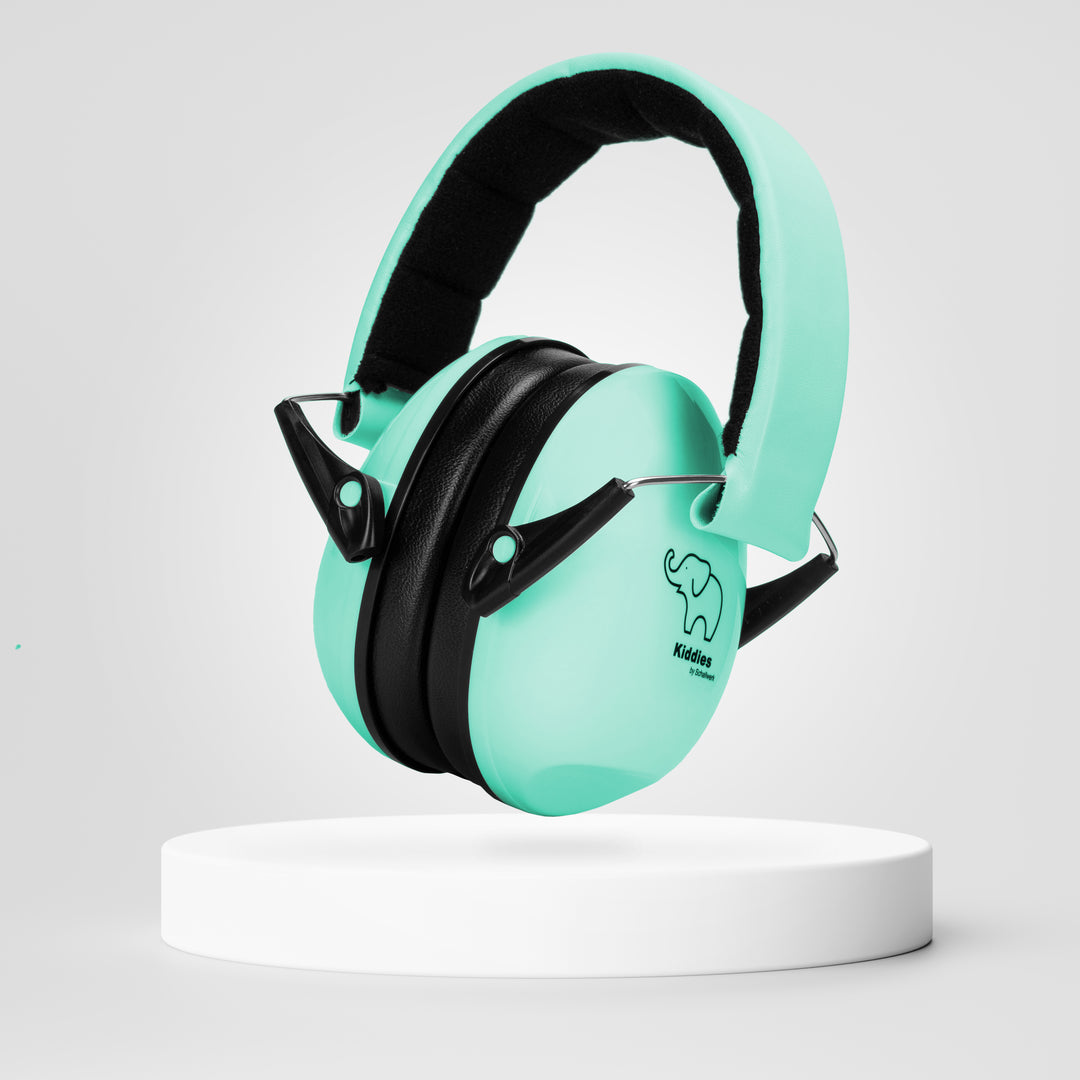 Kiddies
PURPOSE OF USE: Everyday life, Loud events
AGE: from approx. 1 - 16 years old
HEAD CIRCUMFERENCE: approx. 52 - 60 cm
NOISE REDUCTION: 14.7 - 35.5 dB
SNR VALUE: 27 dB
DIN EN 352: ✓
COLORS AVAILABLE: turquoise, pink
SCHALLWERK® Mini+ or Kiddies?
MINI+
The Mini+ is suitable for a smaller head circumference than the Kiddies. While both models fit comfortably and without pressure, the Mini+ is even more specifically designed for very soft and sensitive little heads where the fontanel is not yet closed. If your child's fontanel is not closed yet, the Kiddies is unsuitable.
About the product
KIDDIES
The Kiddies is suitable for children from about 12 months, where the fontanelle is already closed, and can be worn up to about 16 years. Age is a good measure for deciding on the right children's hearing protection. However, since every child is unique, we recommend measuring your child's head.
About the product
How do I measure my child's head circumference?
Here is our step-by-step guide to measuring the circumference of your head. The only thing you need is a flexible measuring tape.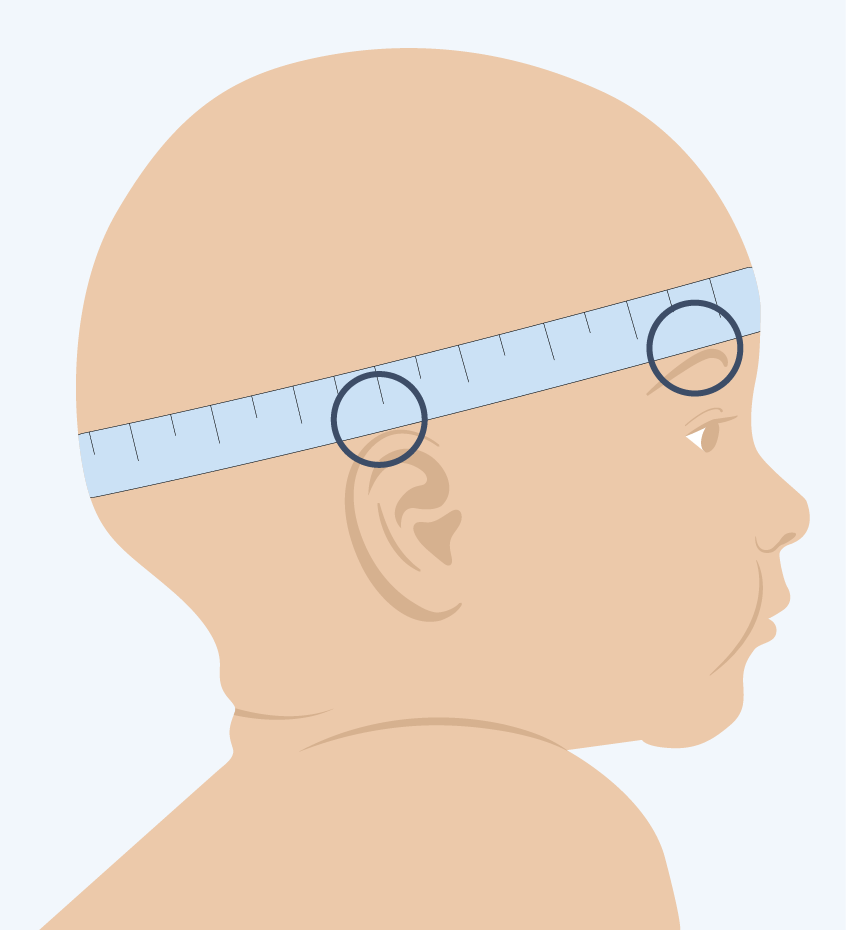 Step 1
Place the tape measure just above the eyebrows and ears so that it almost touches the ears.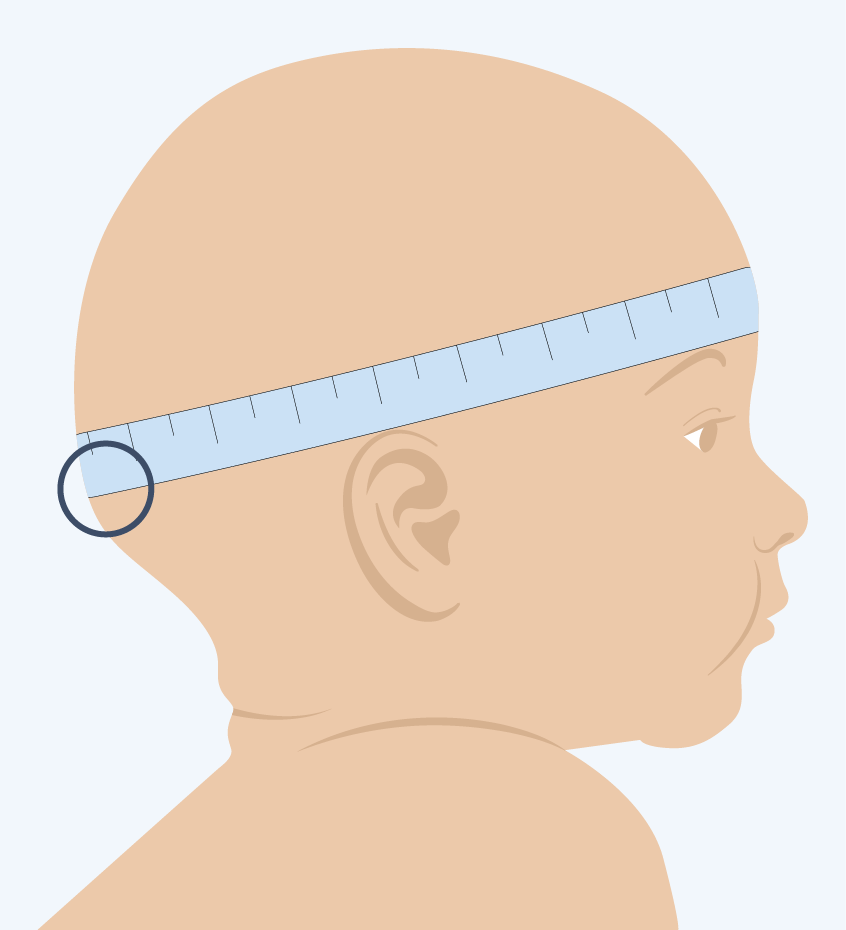 Step 2
Now guide the tape measure around the back of the head. Be careful not to pull the tape too tight. The tape should also lie flat against the back of the head, where the head separates from the neck.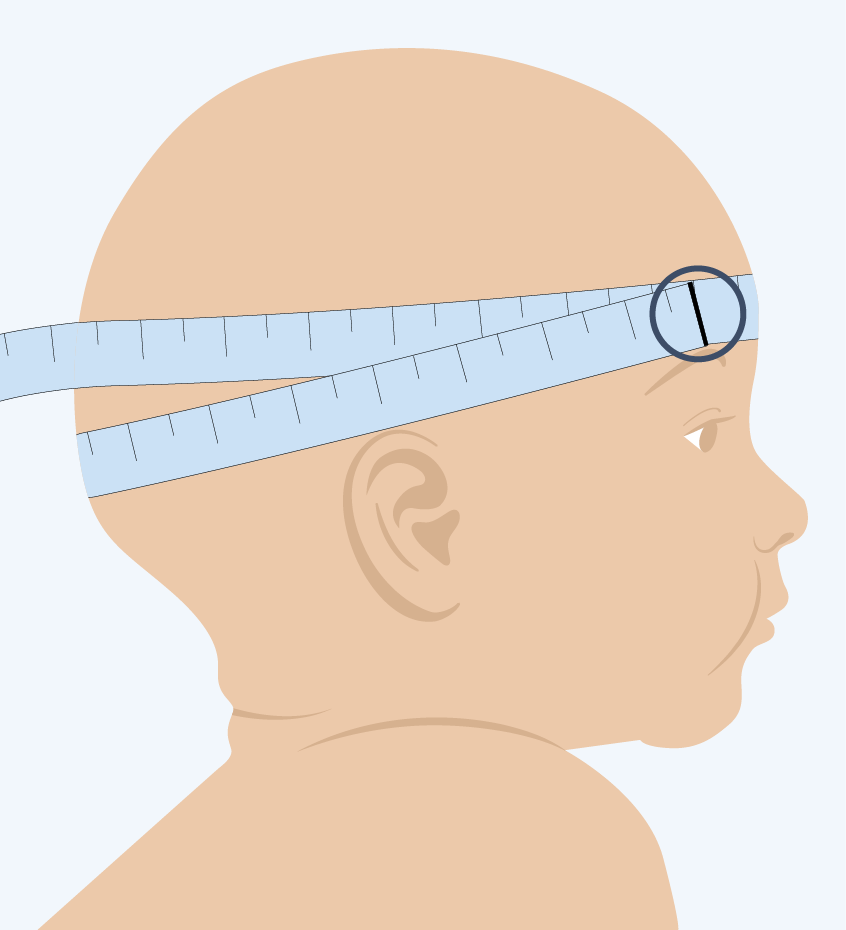 Step 3
Now measure the circumference. Alternatively, you can use a string to measure and then put it on a ruler to read the result.

Make sure that the tape measure is just above the ears on the head. This is the only way to measure the widest part.